With Reviews we do everything to make managing your reviews as easy as possible. That's why we developed a Chrome extension that lets you answer your reviews within the dashboard.
Installing the Chrome extension
To make use of the direct reply function, you must install the Chrome extension. Please note that this extension is only available for Google's "Chrome" browser. Have a look at this article from Google for instructions for downloading Chrome. If you have Chrome already proceed with the following steps.
Download the Chrome Extension here.
Enable the "Reviews Manager by Reviews " extension, or click "Add to Chrome"
You're all set!



Reply from inside the dashboard
Navigate to the dashboard
Go to the Reviews tab, and select your reviews and posts.
When selecting "Reply to Review" from a platform for the first time, you are prompted to log in to that platform via a popup window. You only need to do this once.
Fill out your credentials and reply. You're all set!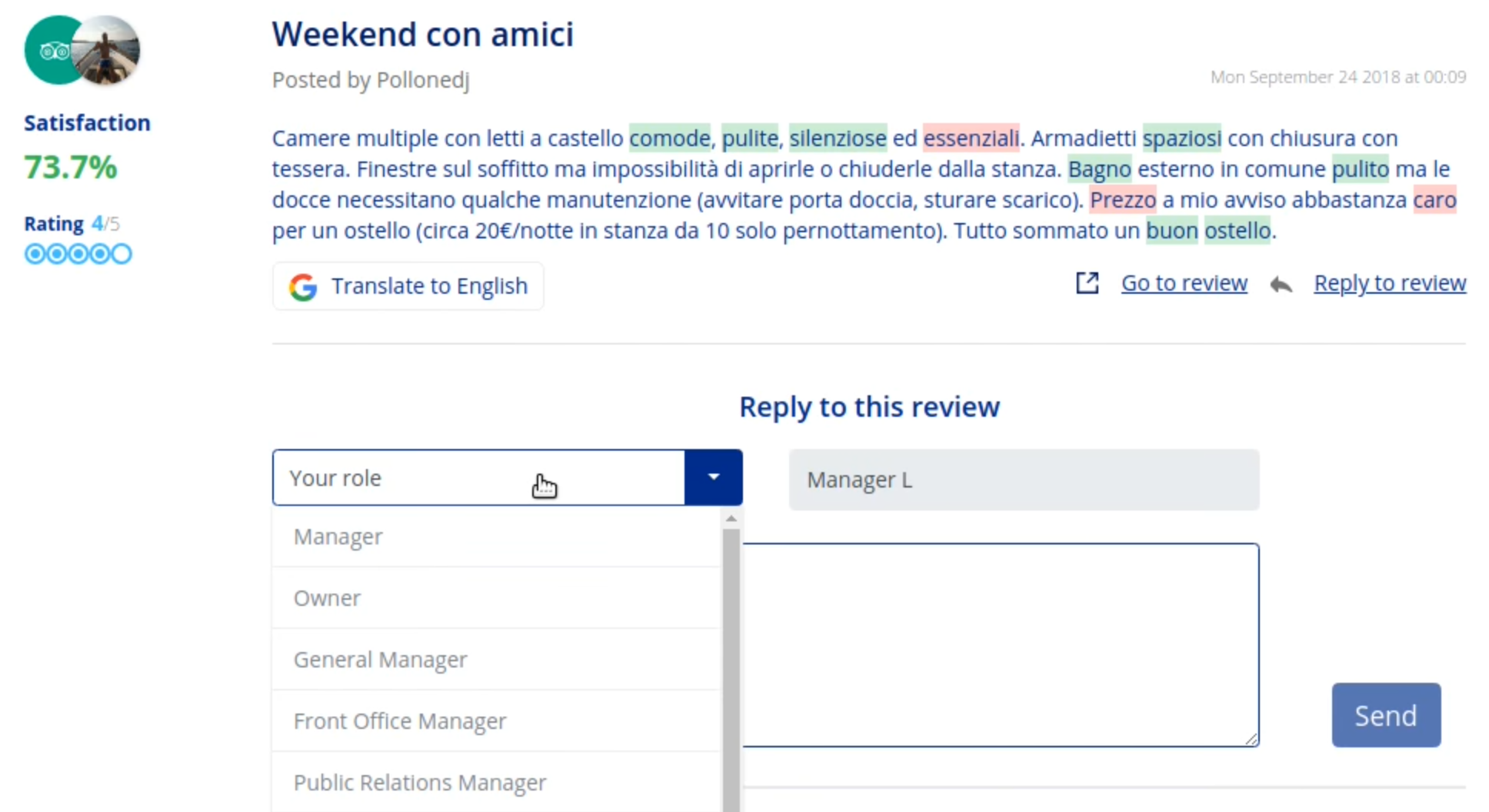 Your reply will be posted directly onto the review site.
Supported platforms for Direct Reply functionality
We are continuously working on improving the experience and are looking for ways to add more platforms that make it easy for you to respond directly from one overview. Currently we support the following platforms for direct reply:
Google
TripAdvisor
Booking.com
Expedia
Hotels.com
Ebookers