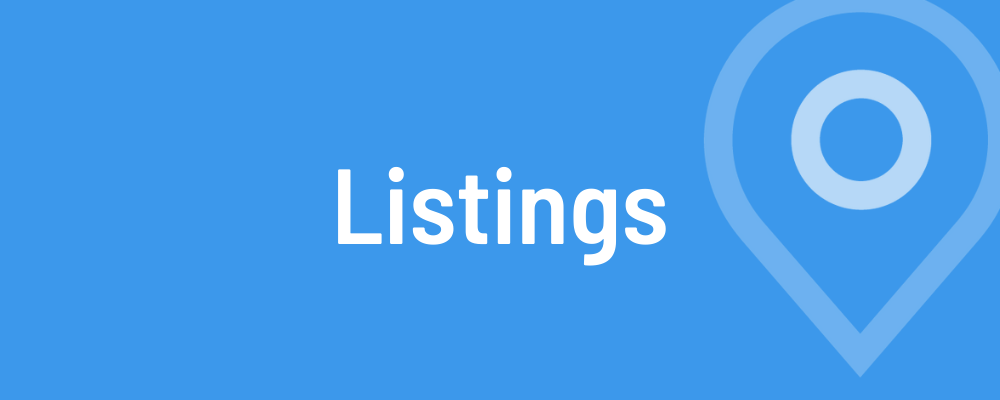 The following channels are supported with Listings:
Key channels - Main channels which are crucial for your business to be present on.
Sub-channels - Other channels where key platforms distribute data to.
Local heroes - Channels that are offered in local geographies and help spread your information across the internet and contribute to a better Local SEO score.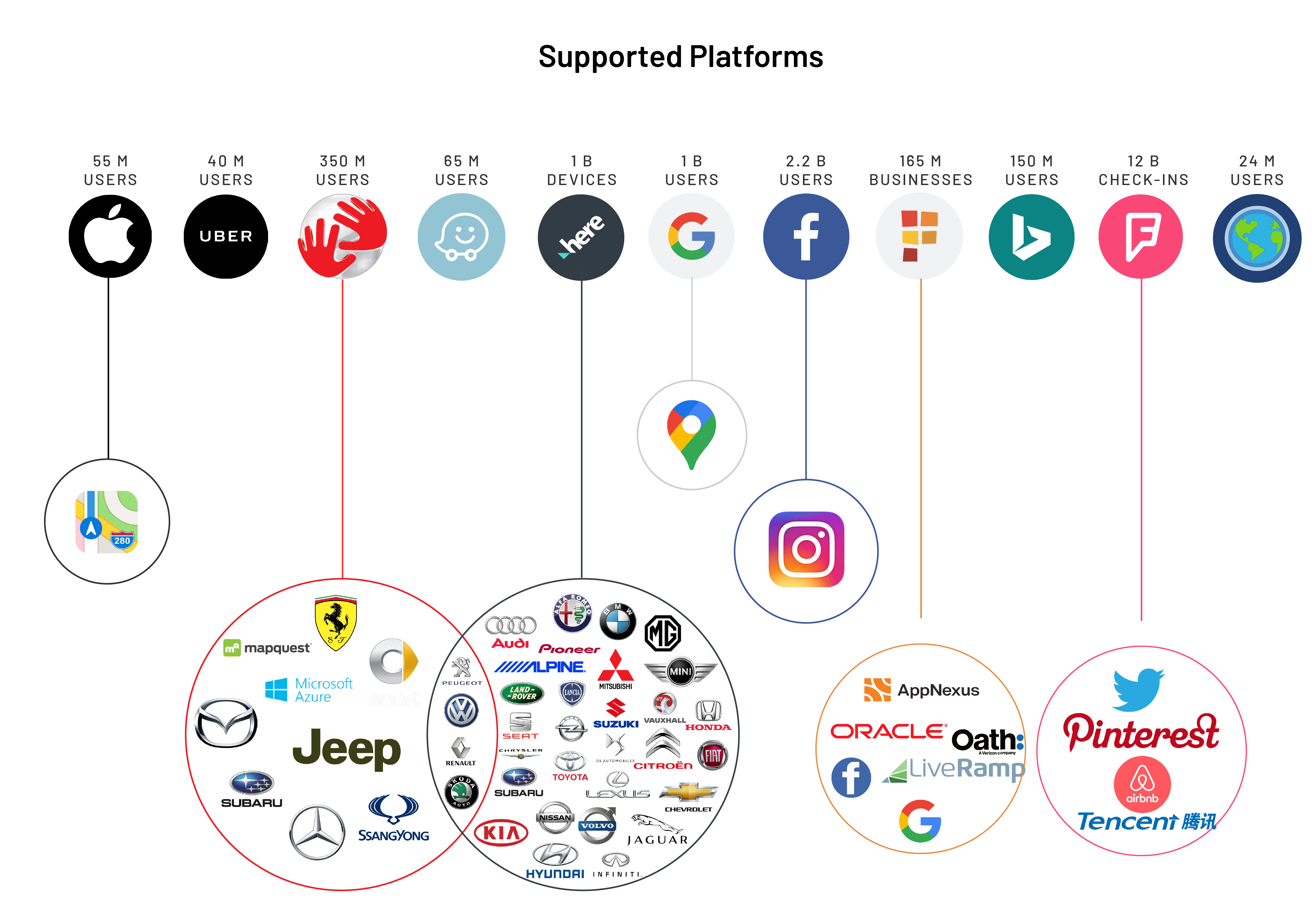 The list of available channels depends on the subscription plan:
Listings Essentials - These are the channels included in the Listings basic plan.
Listings Pro - Most extensive plan that includes channels in Essentials plus all others that are supported.
Add-ons - Channels that are not included in Essentials, nor Pro, which come with an added cost.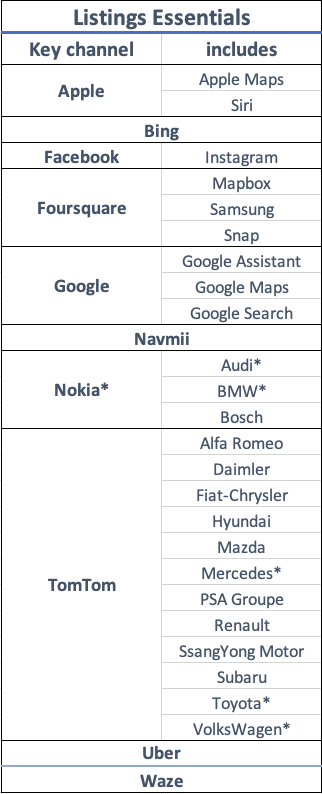 Yelp is only available in North America (USA and Canada).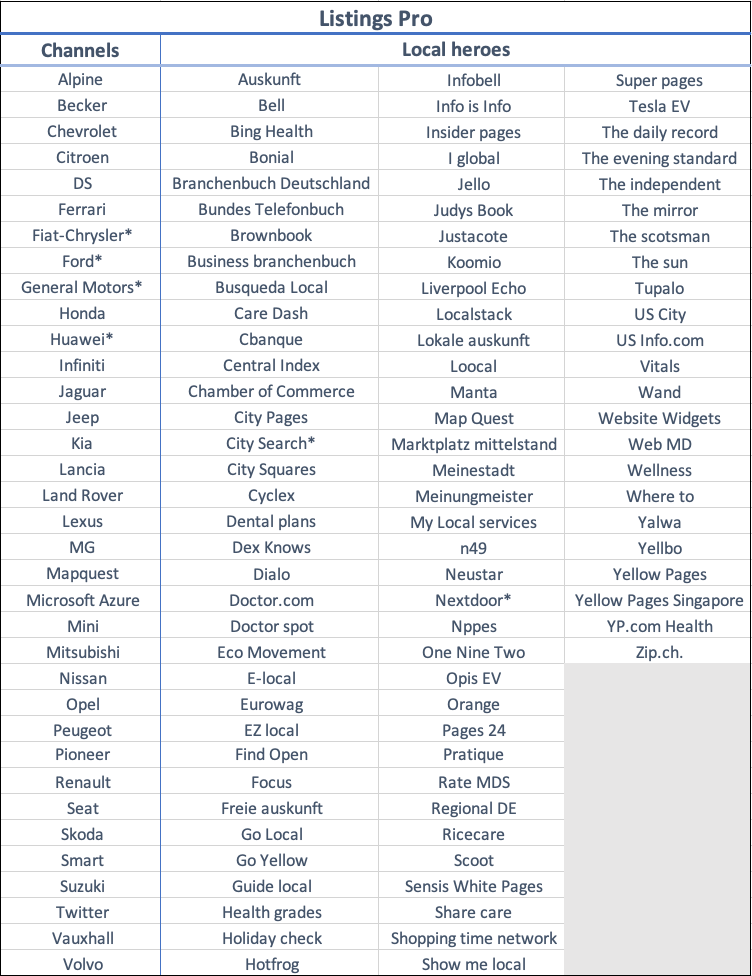 * Channels that have no online directories and are missing a direct link from the dashboard.
** TripAdvisor can only be used if your Listing's primary category is a "restaurant" type.