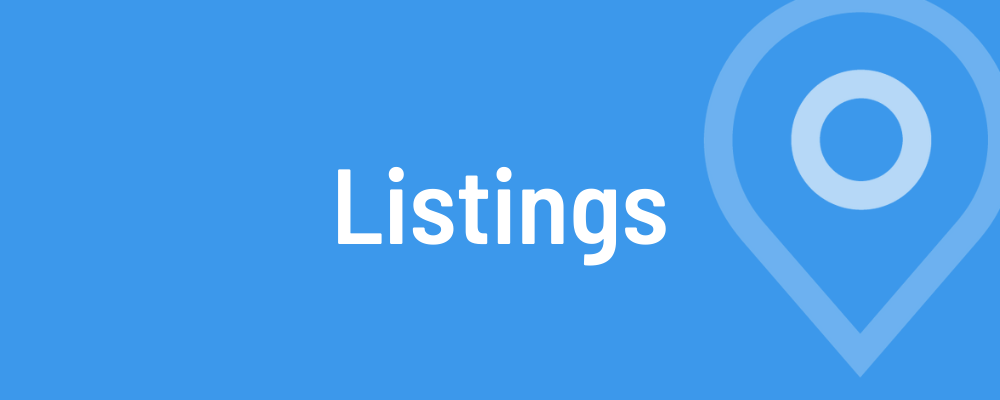 Our platform enables you to centrally manage your locations on all directories including
Google My Business (GMB) and Facebook.
Google and Facebook
are channels that
need verification
. Simply click on the connect button, make sure to log in with the account that is connected to the Google My Business Account and separately Facebook Business Page. Click accept and you're done.
How can I do that?
Go to your Listing's home page


On the main tabs, you will find the "Channels" tab


Once in there, you will see all the channels we support


Check for Google and Facebook and follow the steps to connect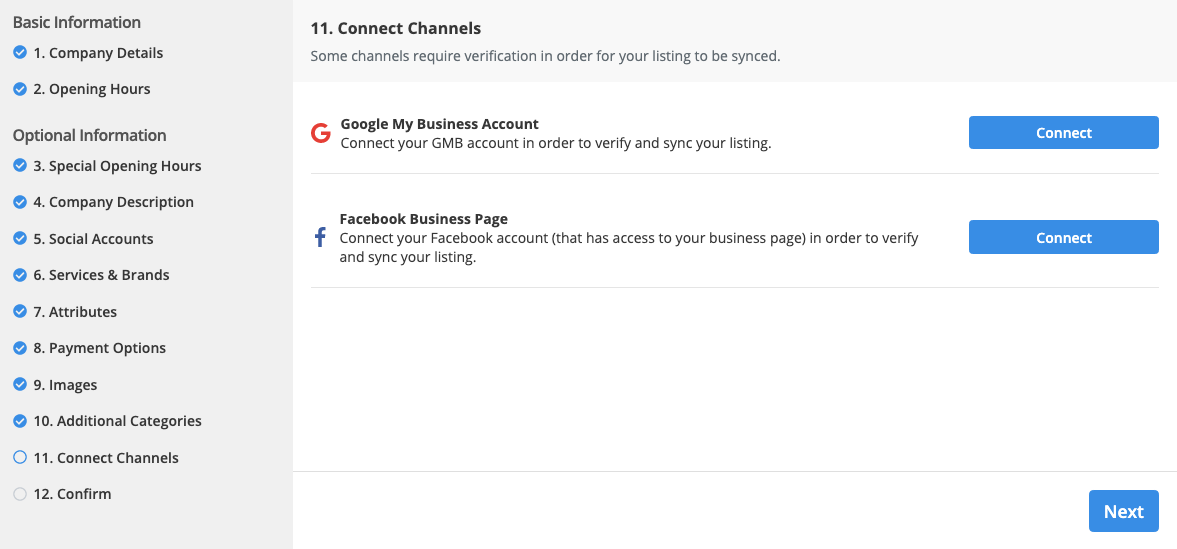 My Google account is not verified, what can I do?
If the location is not yet been verified by Google before, Google will contact you to verify your location.
You can check this article out
How can I connect my Facebook account?
Listings provide a series of steps that you just have to follow one by one; even in case of doubts. Please check the following article
Will I have to reconnect my locations with Google if I change the password of the Google account?
No, there should not be any problem when you change the password of the Google account used to connect your locations between our platform and Google My Business.
Can I also connect an unverified Google My Business location group with your platform?
No. If you haven't verified your Google business account or Google My Business listing group, you will only be able to connect locations individually with our platform.