When it comes to customers choosing or not your location, we can agree that the photos plus the reviews play a fundamental role.
Think of it as the presentation of your venue to your entire audience; you probably want to display that particular service or product in its best possible appearance. Listing helps you publish your best photos on all the platforms we support, so you make sure the best version of your venue is out there.
How can I do that?
Go to your Listing's home page


On the right side, you will find the "images" section


Click on edit
Each type of image has its own purpose, which is described below:


| | |
| --- | --- |
| Logo | This logo will be used to send to different channels/directories. |
| Squared logo | This logo is specifically for Facebook and used for Listings (internally). |
| Cover photo | The first image will be shown in your GMB listing (uploaded by the owner section). |
| Main photo | This image is specifically for Facebook. |
| Other photos | Photo's that give a good image of your location, these can include photos of the interior, exterior, dishes, products et cetera. |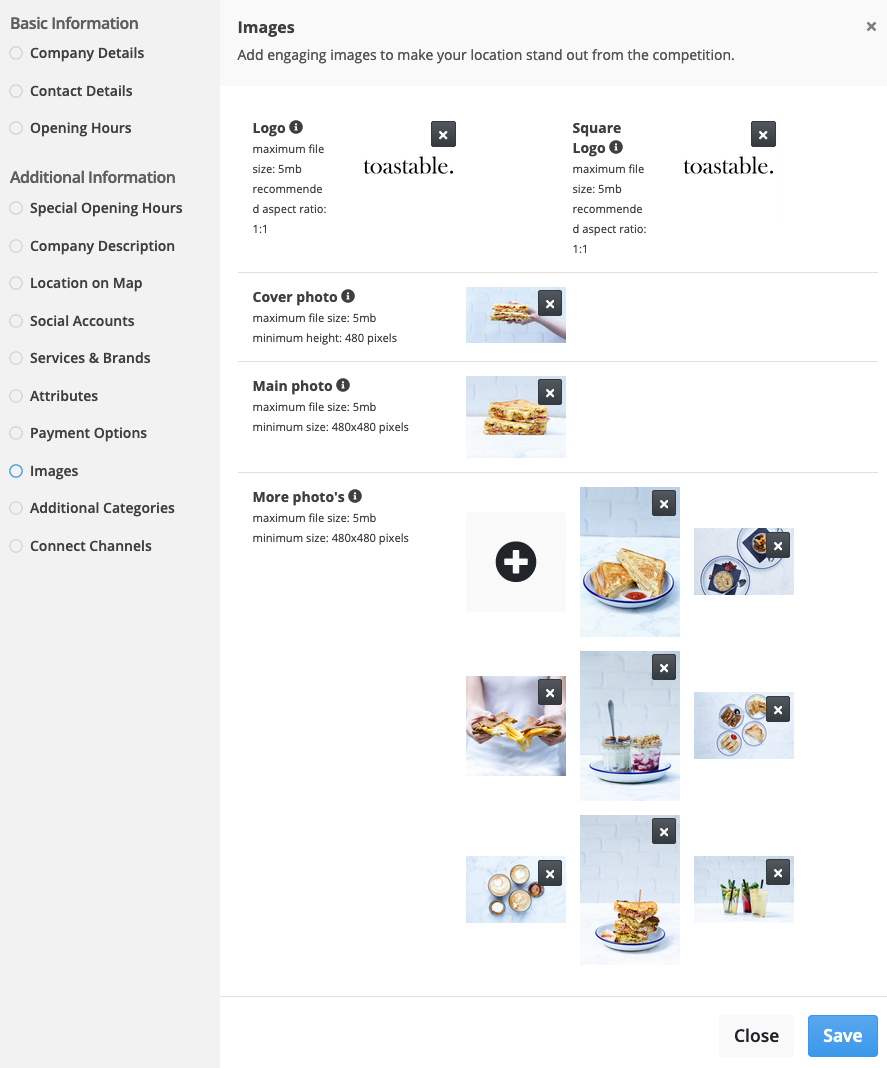 I don't want the photos to be published on Facebook, what can I do?
Please let us know through our support channel, and we will disable this option for you.