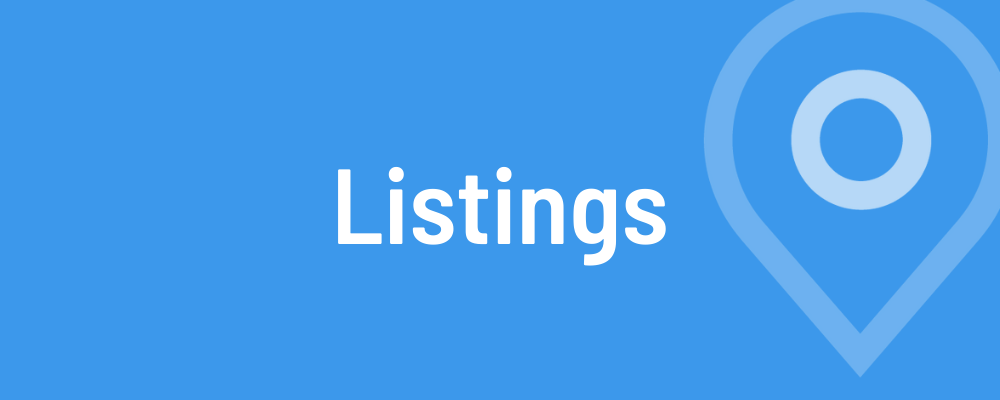 Listings supports medical channels too, such as Doctor.com, DocSport, DentalPlans and more.
If your business belongs to the healthcare market, you will be able to synchronize the relevant information across the local channels that are available in your area.
Medical channels criteria
Your business must be located in the United States
You have to be on a plan that includes medical channels

You have to be a provider at practice (as a separate entity from the practice you work at)
Provider at practice
The last point is very important, because when you work in healthcare there may be more than one professionals that are actively working at the same facility. This could create conflict in the synchronization of information for different businesses on their online channels. For example, there could be five doctors receiving patients at the same practice, which means their businesses would all be findable at the same address.
If there were no distinction between providers, as well as between providers and the location they work at, it would be impossible to sync the appropriate information for all the businesses available at the same address. As a matter of fact, each provider wants to have a separate business page on every supported online channel, which is the reason why Healthcare Details belong to an individual rather than to a location.
Location onboarding
If the above-mentioned criteria are met, during the onboarding of the location you will find an extra section under Additional Information, called Healthcare Details.
The section includes the details that are required by medical channels to allow synchronization, which are:
Doctor-specific categories*
Practice Name
Title
First Name*
Middle Name
Surname*
NPI*
Credentials / Degrees*
University
Hospital Affiliations
Insurances Accepted
*Mandatory fields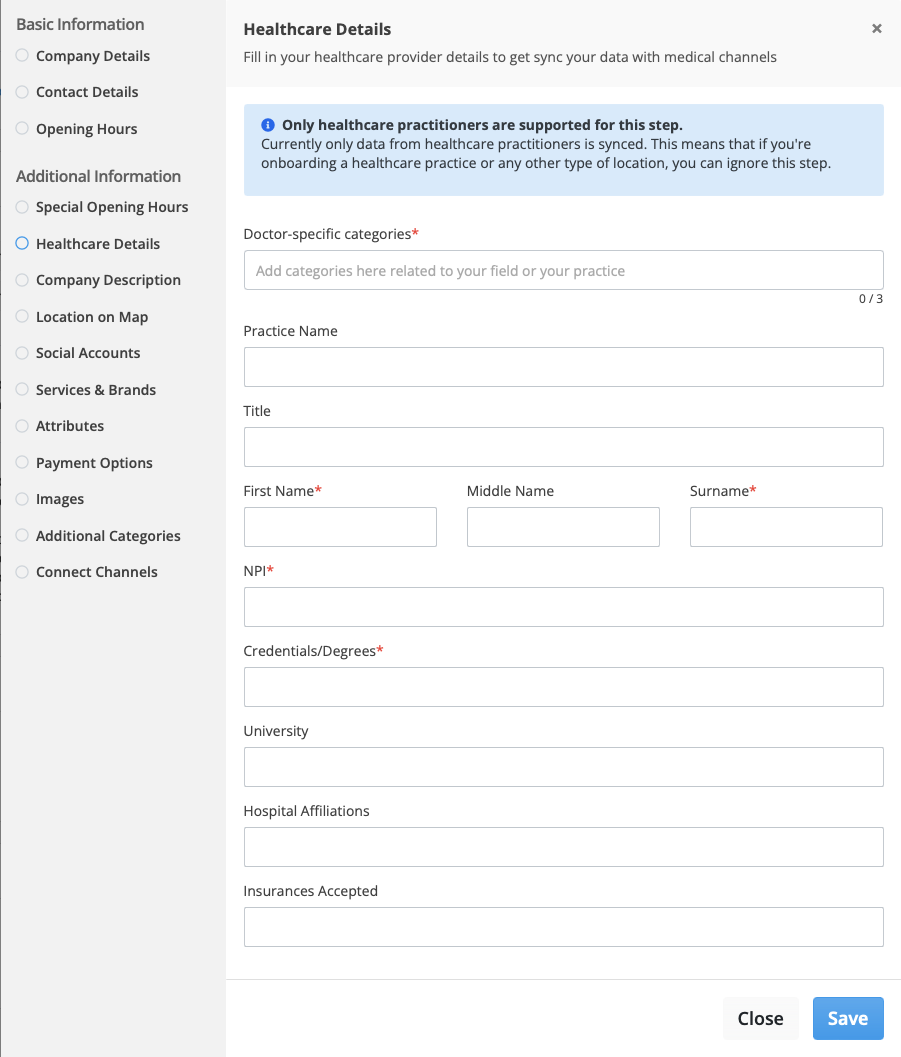 If you need to update any of the information above after the onboarding, you will find a dedicated section in the Location details page of your Listings dashboard. By clicking on Edit, you will be able to apply any changes and/or add any missing information you need to.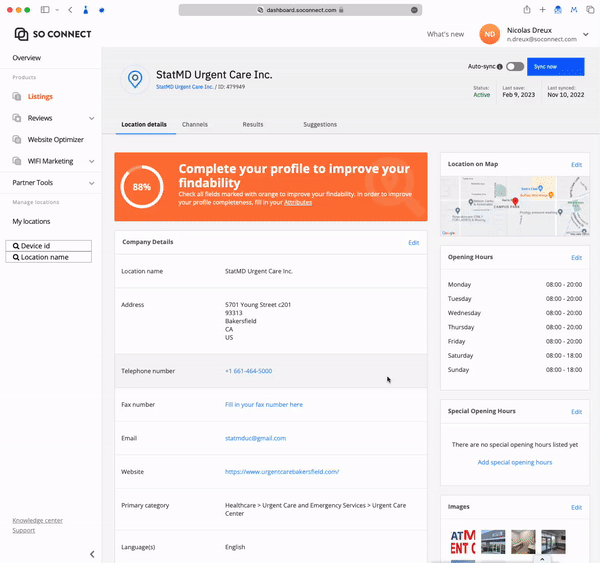 Necessary information is missing
If the system recognizes that some information required for the synchronization is missing, we got you covered. In the Channels page you will find on top a list of channels that require your attention, if any. This way, you will know what to do to sync your channels. In the case of missing information required by medical channels, you can click on Add missing fields to open the Healthcare details section and add the necessary information.